Home
Off-Premises Responsible Serving® of Alcohol
Ohio Off-Premises Responsible Serving® of Alcohol Information

Receive your official PSCC Rserving Responsible Serving® of Alcohol Wallet Card for OH Responsible Serving® of Alcohol in the mail!
No Extra Charge!
After you complete the course, you are able to generate your printable certificate for OH Responsible Serving® of Alcohol immediately.
You will automatically receive your PSCC Rserving bartender's license / wallet card for OH in the mail within 15 days if you are in a state where wallet cards are issued.
Do you need on-premises alcohol training instead?
If you work in a bar or restaurant, you may be looking for the Responsible Serving
®
course for On-Premises training in responsible serving
®
techniques for:
bartenders

servers

waiters

and waitresses
Off-Premises Responsible Serving® Course:
This course teaches clerks and managers responsible alcohol selling techniques in customer service industries:
convenience stores

grocery stores

liquor stores

or any off-premises sale businesses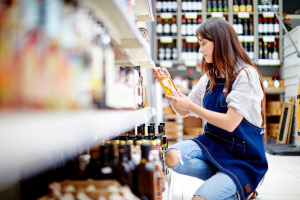 Click the

add to cart

button below and proceed to the checkout to get signed up. You will be emailed a username/password to login and begin.




---





Off-Premises Responsible Serving® of Alcohol is also available through the following offer:


In Ohio, you can take our online training to obtain your state specific Responsible Serving of Alcohol certification.


Related Courses for Ohio:
What is the minimum age to sell/serve alcohol in Ohio?
The minimum age to sell alcohol in Ohio is 18

The minimum age to serve alcohol in Ohio is 19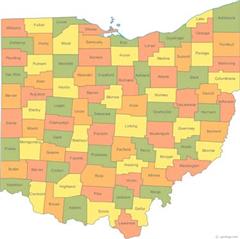 ---
The Ohio Department of Commerce - Division of Liquor Control
The agency that handles Ohio liquor licensing and/or bartender licensing rules and regulations in Ohio is The Ohio Department of Commerce - Division of Liquor Control. The contact information for The Ohio Department of Commerce - Division of Liquor Control is listed below. You can contact them to verify that online server certification (bartender license) can be obtained in Ohio. We have also listed that information where applicable.

The Ohio Department of Commerce - Division of Liquor Control
Telephone: (614) 644-2360
Website: http://www.com.ohio.gov/liqr/

Bartending License, server training regulations for sellers and servers in Ohio

OH Dram Shop Laws: Yes
OH Happy Hour Laws: Happy Hour Laws reference the prohibited practices that result in excessive consumption of alcoholic beverages by consumers. You may NOT offer to sell, furnish, or deliver to any person or group of persons: Two or more servings of an alcoholic beverage upon the placing of an order for an individual serving of an alcoholic beverage; An unlimited number of servings of alcoholic beverages during any set period of time for a fixed price; Any alcoholic beverage after 9pm at a price less than the regularly-charged price. In addition, you may not encourage or allow any game or contest that involves the drinking of alcoholic beverages or the awarding of alcoholic beverages as a prize; nor may you increase the volume of alcoholic beverages contained in a serving without increasing proportionately the price charged for such serving. "Happy Hour" pricing is allowed prior to 9pm, with prices in effect for not less than one calendar month.

Can bartenders in OH work as a bartender with a felony conviction? yes
Yes with restrictions. The Division conducts criminal background checks for each permit applicant, and those are carefully reviewed. However, having a felony conviction does not automatically prevent an individual from obtaining a permit. Ohio law under Ohio Revised Code Section 4303.29 states in part the following: "The division may refuse to issue any permit to or refuse to renew any permit of any person convicted of any felony that is reasonably related to the person's fitness to operate a liquor permit business in this state.