Home
UST- C Training
South Dakota UST- C Training Information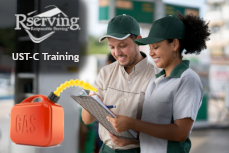 Register an "Employer Account" to enroll employees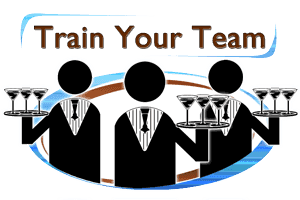 Click for Team Discounts
Click to get information about discounts if you need to train multiple team members.
Class C UST Operator Training Course from Rserving

Each Class C Operator will receive a plastic wallet card as proof of having completed the perscribed training.
Account manager has ability to login and access/print facility specific compliance documents, Class C UST training documentation, emergency procedures document at any time.
Employees receive the UST Class C operator training efficiently and cost-effectively!
What is a UST?
UST stands for
Underground Storage Tank
and generally refers to the system of tank and underground piping used to dispense petroleum, including biofuel blends.
What is learned in UST Class C Operator Training?
Identify Class A, B and C Operator responsibilities.
Understand importance of safe fuel handling procedures.
UST Class C Operator Training Course Topics Include: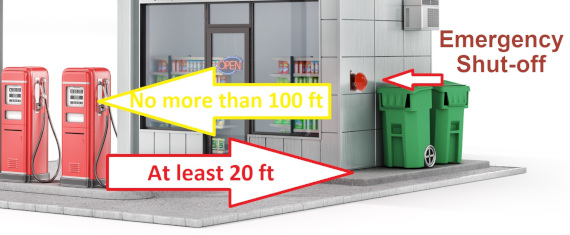 Basics of UST Systems
Automatic Tank Gauges
Fuel Dispensers - Handling Fuel Safely
Portable Fuel Containers
Safety Tips for Filling Portable Containers
Monitoring Fuel Delivery
Emergency Situations & Procedures
Stopping/Containing a Release
Spill Kit / Spill Reporting
Evacuation / Basic First Aid
Fire Extinguishers
UST Class C Operator Training Includes Site Specific Information:
The Rserving® UST Class C Operator Training system is designed to give the UST Class A/B Operators the ability to easily customize the Class C training so each operator for the company is presented with the information specific to the site at which he/she will be working.
UST Site Specific Course Information:
Location of Records & Documents
UST A/B Operator Contact Information
Location of Safety Information
Fire Dept Contact Info
Spill Reporting / Emergency Procedures
Emergency Shutoff Switch Location
UST- C Training is also available through the following offer:
UST Training Approved for South Dakota!
South Dakota UST Reporting Form:
http://denr.sd.gov/des/gw/tanks/Class_C_Operator_Training_Form.pdf
UST Record Keeping Requirements for South Dakota:
The tank owner shall designate in writing the Class C operator for the facility and keep copies of all designations on file at the facility.

The SD Department of
Environment and Natural Resources


(DENR) will verify the document during the facility inspections.
The DENR supplies a form that the owner can complete.

State Contact Information:
South Dakota Department of Environment and Natural Resources
Division of Environmental Services
Groundwater Quality Program
Storage Tanks Section
Joe Foss Building
523 East Capitol
Pierre, SD 57501
Phone: 605-773-3296
Fax: 605-773-6035
Fund Program
South Dakota Department of Environment and Natural Resources
Division of Finance and Technical Assistance
Petroleum Release Compensation Fund Program
Joe Foss Building
523 East Capitol
Pierre, SD 57501
Phone: 605-773-3769
Fax: 605-773-6048