Rserving.com has online courses, software, employment tools, and recipe guides that will help train you as a bartender, find bartending employment, and help you be a better bartender when you're on the job!
---
Bartender Mixology Course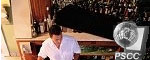 The Bartender Mixology Course will teach you everything you need to know to be a professional bartender including drink recipes, cream drinks, garnish and mixers, two liquor drinks, sour drinks, martinis, highball & Juice, exotic drinks, wine drinks, hot drinks, shooters, customer service, and more! Take this course to get the same certificate you would get if you attended a live bartender training school.
---
Liquor Knowledge Course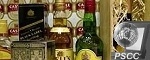 Why take this course? There are two separate issues to being a good bartender. One is customer service and the other is product knowledge. You could be the best server in the world, but you will never become a master bartender without product knowledge. Good bartenders know that product knowledge is the difference between serving beer for a few dollars a night in tips versus serving top-shelf drinks where customers pay top money and "rely on you" for that special drink.
---
Bartender's Handbook and Recipe Guide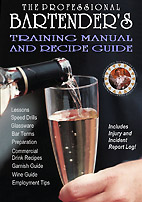 The Bartender's Handbook and Recipe Guide is not just a drink book. The book does contain thousands of recipes, but it also is a full bartending course manual with wine knowledge, liquor knowledge, bartending tips (to increase your tips!), and the book has sold thousands of copies in bartending schools across the US. In addition to the recipes the book tells you why drinks are made a certain way, so you can figure out new drinks on your own.
---
Bartender Resume (Online)
The online resume tool allows you to compose a professional bartending resume online including your name, contact information, education, background, skills, references, etc. The online resume will also have links to your certificates so potential employers can see that you have taken the necessary steps to become a professional bartender.