Home

Communication Tools



Use the Bulletin Board feature as a communication tool amongst all your team members that are taking training. Anyone taking the training can post comments that can be read by current or future students. A great way to get training messages out.




To view messages or post new messages, click on "Bulletin Board"

Type your message in the box and click "Post"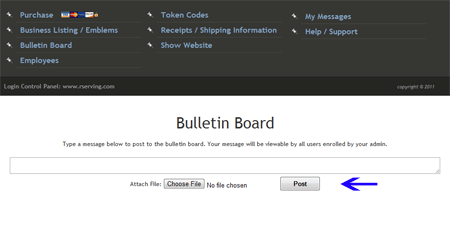 You will see messages from your employer and other employees in your group